We have made a selection of high-quality business services that are certainly useful for aspiring entrepreneurs and experienced business owners who intend to make their business international, scale their local business to other markets, or make their local business more efficient and digital.
Xolo
Xolo is all for solopreneurs, small and medium business owners. Compliance, taxation, invoicing, and admin solutions for fiercely independent solopreneurs across the globe.
Xolo Products:
Professional remote accounting
Clear overview of income and expenses
Professional invoicing solution
Business expense documents management

Wise
One place to manage your money. Save when you send, receive and spend worldwide.
The Wise account is the universal way for you to manage money internationally. It's made for the world. And it's built to save your money and time, so you can do more of the things you love.
Wise products:
International money transfer
Wise account (40 currencies in one account)
International debit card
Travel money card
Large amount transfer
Receive money
Assets
Wise Platform
Wise Business
Business debit card
Mass payments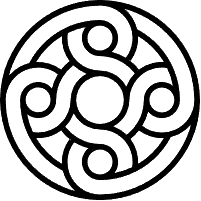 Mercury
Banking for what you're building.
Startups of all sizes rely on Mercury as they create the next great companies. Apply in 10 minutes to try business banking as it should be.
Open FDIC-insured checking and savings accounts.
Easily issue employee debit and credit cards with custom limits.
Pay vendors and employees through ACH, wires, checks, and foreign exchange.
Automate recurring payments, accounts payable, and other banking busywork.
Save time with reliably seamless integrations, from QuickBooks to Stripe.
Maintain control as you scale with granular employee permissions.

Wirex
A Banking Alternative built for Web3. Buy, Trade and Grow your money.
Wirex is a digital payment platform that aims to make crypto and traditional currencies equal and accessible to everyone.
Free Account and extra secure Wirex debit card. It's a simple on and off-ramp for your everyday crypto needs.
A card that unites accounts of crypto and fiat currencies.

Crypto
The World's Leading Cryptocurrency Platform.
Buy Bitcoin, Ethereum, and all your favorite crypto.
Trusted by more than 80M users worldwide
Leader in regulatory compliance and security certifications
The industry's most comprehensive insurance coverage and verified proof of reserves
Metal Visa Cards

Cherry Servers
Cloud Infrastructure For Smart Developers and Business Owners.
Build on an open cloud platform that gives you full control, ensures stable workloads and provides free technical support 24/7
Solutions:
Managed Hosting
GPU Computing
Streaming servers
Products:
Dedicated Servers
Virtual Servers
Spot Servers
Cloud Platform