What problem does our startup simulator solve?
1. 80% of new businesses fail within the first year due to the lack of knowledge, experience and business skills faced by the startup founders.

2. The startup simulator greatly reduces the risks of your startup failing, while significantly increasing your chances of developing a successful business.
What is the Startup simulator?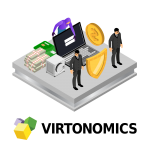 An educational turn-based MMO business game for the practical development of entrepreneurial and managerial skills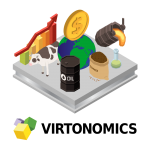 A realistic virtual market and competitive environment for searching and testing business ideas and hypotheses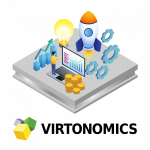 A virtual model of your company and business processes created for the purpose of experimenting and testing your business strategies
Startup simulation game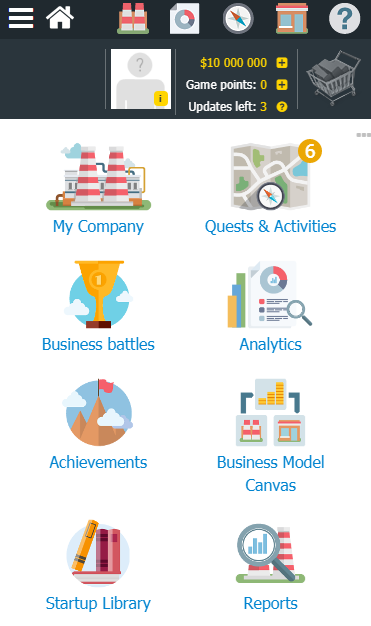 – A turn-based, educational MMO business game. A realistic, detailed startup simulator aimed at improving your managerial skills.
– Intensive training mode (1 round per hour).
– Normal startup simulator mode (1 round per day).
– The competitive environment is formed as a result of the actions of thousands of users, including partners, customers, and competitors.
– A canvas-style business model exists, which helps you to visualize all the building blocks involved in starting a business, including customers, route to market, value proposition, and finance.
– There is a library for startups and entrepreneurs. Many tools and useful templates are available to help you minimize routine and solve complex business tasks.
– Available 24/7
---
What are the benefits of using the startup simulator?

Practical development of business skills for new entrepreneurs and start-up founders

Reduction of the possibilities for making typical and fatal business mistakes

Help to overcome your self-doubt and fears of failure in your first business

Promote the likelihood and chances of successful start-up development.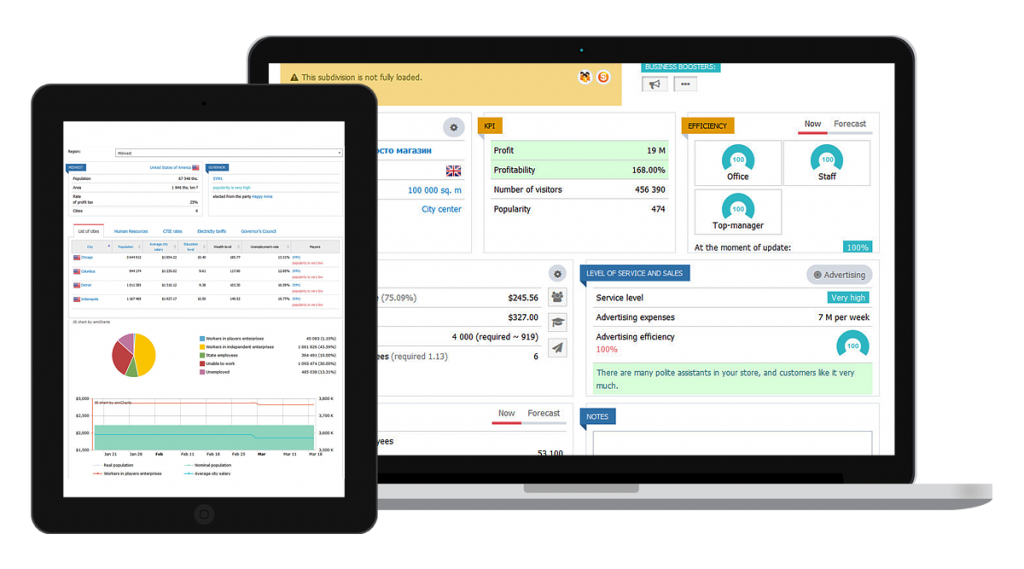 How does Virtonomics work?
1
Get a ready-made, virtually diversified business and learn how to manage it effectively while ensuring profit growth
2
Perform practical training tasks in a startup simulator while managing all the business processes of your company
3
Analyze markets, look for opportunities, all while competing and collaborating with thousands of players
4
Create a virtual prototype of your future business in our startup simulator; learn how to develop and scale it
5
Test business models, hypotheses and strategies using game environment. Don't be afraid to make mistakes!
6
AI helps in tracking your mistakes, testing your business skills and measuring your progress along the way
In entrepreneurial games every startup founder will find answers to many of their questions.

Regardless of the industry in which your startup operates, the specifics of your business, and the country in which you are located, you will have to learn how to make the right decisions and answer certain questions for your business to survive and grow.

Each answer is hardly obvious, nor easily attainable. Making the right decisions requires knowledge, experience, and previous practice that most aspiring entrepreneurs do not possess. Startup founders are forced to experiment, make decisions and mistakes, risking their real business and their real money. The cost of such practical training in your functioning business is too high; it's the daily risk of losing your business due to inexperience, mistakes, or wrong decision-making.

The startup simulator Virtonomics will help you learn how to adequately answer most of the complex questions and challenges that your business and market are preparing for you. Using the startup simulation will help you, as a startup founder, to quickly improve your management skills, to build an effective and profitable business, while significantly reducing the risks of major financial losses.