Virtonomics is the most famous online business simulation game in the world that gathers over 3 million players from any countries.
A business simulation game, fully populated by sentient people – businessmen and businesswomen, entrepreneurs, university and college students and overall smart individuals forming a friendly, business oriented community. Players are keen to share their knowledge and experience, explain how to implement successful business strategies and grow your company exponentially.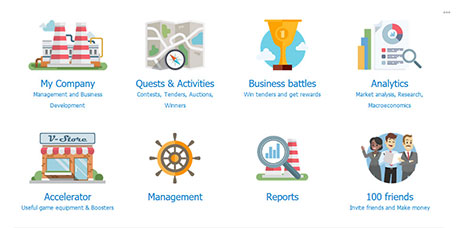 ---
Your main goal in the game is to create an effective and successful global business.
Players are building and managing their startups in various industries, while competing for their market share. In the process of business development, each manager has to make important decisions every day. The best thing about Virtonomics is, that players are able to witness the results of their business decisions much sooner, than they would in real life.
– How efficient is your team?
– How effective is your marketing campaign?
– Should you improve your managerial skills for better results?
– Did you choose the best partners?

Players encounter these kinds of questions daily and by making correct decisions at the right time, they might stand a chance at becoming the next economic powerhouse.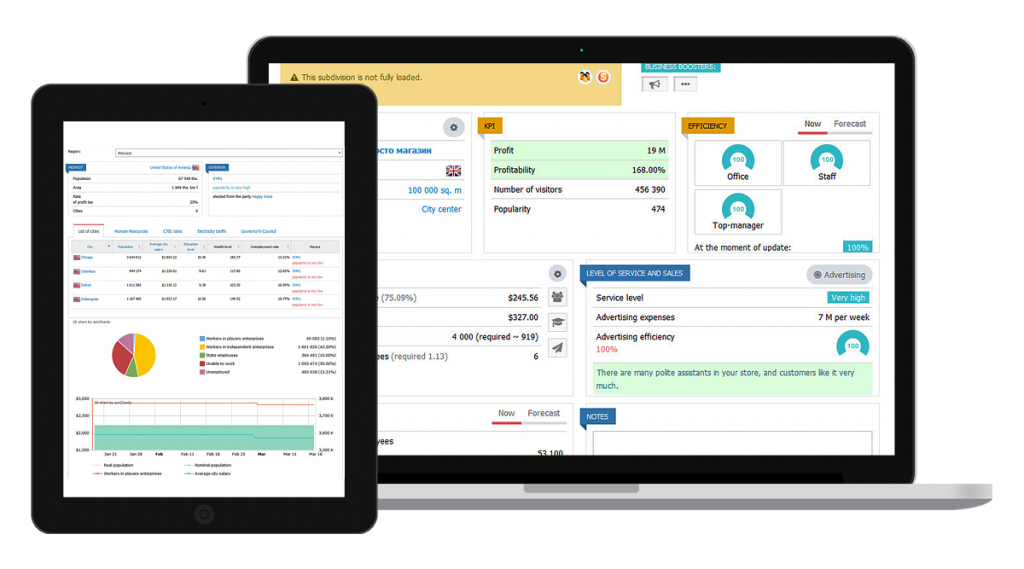 ---
Experience a truly nonlinear gameplay
– Ever wondered what it's like to manage a chain of retail stores? Or an oil refinery?
– How about owning the best gym in Hong Kong?
– Or the biggest agricultural farm in Argentine?
– Or would you be better of becoming a mayor of New-York?

Players aren't limited to a single scenario, or a preset number of choices they can make in the game. Business game Virtonomics provides an open-world, nonlinear environment for business savvy people. The economic conditions everyone is experiencing in Virtonomics is a result of choices made by every single player. In a true virtual economy, every participant matters. All players become a part of a rapidly growing economy and influence it with their actions.

Become a real part of a global virtual economy
Each player receives a startup capital. It's completely up to each individual how money of their startup is going to be spent. Everyone has to come up with specific business goals and strategies to achieve them. Players can choose to create the most recognizable brand, build the highest grossing company, produce the best quality products, or form a billion dollar corporation – to name a few. Every player picks their own path and their final destination.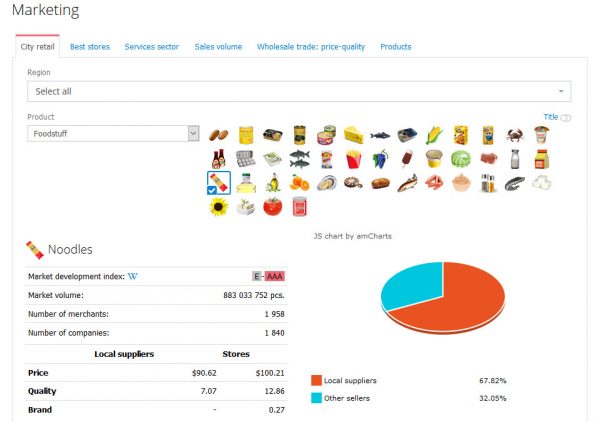 ---
Background information on the virtual economy:
---
Business simulation games Virtonomics are available in English, Spanish and Russian.