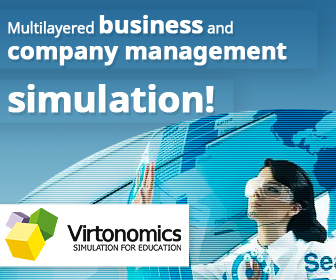 The attitude to games as a tool for human development changed from positive to sharply negative, and vice versa. It is very difficult to come up with something radically new in a business game , but technological development is always unlimited. According to experts, the active development of games in the nearest history was stimulated by three factors: globalization, scientific progress and the industrial revolution.
To date, there are three main directions for the development of business games
Board business games. This is an "eternal" direction, it is difficult to replace it functionally. This is due to the history of the development of business games, development time and cost.

Computer simulators are complex models for solving complex problems with high detail of processes. This direction is very promising in the USA and Europe.

Online simulations and constructors of business games are a universal solution that can be used very effectively today.  It contains the advantages of computer simulators at a low cost and flexibility of usage.
All these areas differ only in technical performance and scope of applicаtion, and the game principles have remained unchanged for thousands of years.