This business game is for those who seek to know more about the steel industry and how to manage a heavy machinery manufacturing company.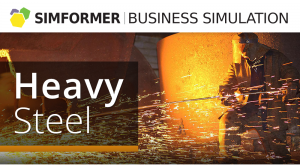 Welcome to the world of heavy industry!
The game will help you develop necessary skills to manage production and whole-sale businesses. You will also be able to test your current management skills and apply your theoretical knowledge.
You will receive five different factories. And you will have to manage the whole production process starting with steel, then components, assembly of engines and heavy duty machinery.
These are the things you will be responsible for:
Equipment – purchase and replace machinery.
Personnel – hire and fire employees, increase or decrease their salaries.
Supplies – choose the right quality and price of the goods that are needed to ensure consistent manufacturing.
R&D – develop new technologies and raise the quality of your production.
Sales – supply to your own subsidiaries, or become a wholesaler.
And there are lot more things to take care off.
Make decisions, fail, make different decisions, fail less, make improved decisions, succeed.
If you will make mistakes, that's good. If you will not make mistakes, that's also good. Because by learning in business simulation you will be able to decrease the number of mistakes in real life business.
Skills you will develop
During the game you will be involved in these activities and business processes:
Production management.
Whole-sale business management.
Quality management.
HR management.
Marketing management.
Strategic Management.
Business planning.
Business expansion.
Supply chain management.
As well as develop your core skills:
Decision making.
Planing.
Analytical skills.
Strategic and systematic thinking.
Format and difficulty
The game is turned based and in 1 day (Classic version) you will see results of 1 virtual week.
Game difficulty – advanced. If you are new to business management, the game might be really challenging. If you are familiar with theory and have some practice, this game can be just right for you.
This is a browser-based solution – all you need is some time, an internet connection and a browser, no installation is required.
So, what are you waiting for?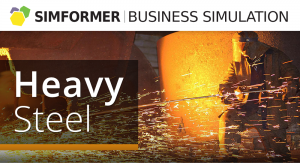 Tags: business-game, manufacturing, whole-sale, quality-management